Stem cells could help uncover new uses for drugs
Using induced pluripotent stem cells for drug repurposing and testing pre-symptomatic
diseases, are two ways Towa Pharmaceutical is innovating
February, 2023
New drugs typically take 10 to 15 years to develop, and cost of hundreds of millions of dollars, with success rates at just a few percent. One of the biggest hurdles is clearing clinical trials in people. Many compounds that show promise in animal studies, flounder when used in people because they either prove ineffective or cause unacceptable side effects.
A useful way to simplify the problem of establishing whether a drug is safe for use in humans is to try applying existing drugs for conditions besides those they were originally developed for. Because they have already been shown to be safe for treating one condition, it is only necessary to establish they are effective for treating another condition and present no complications when used in the second way.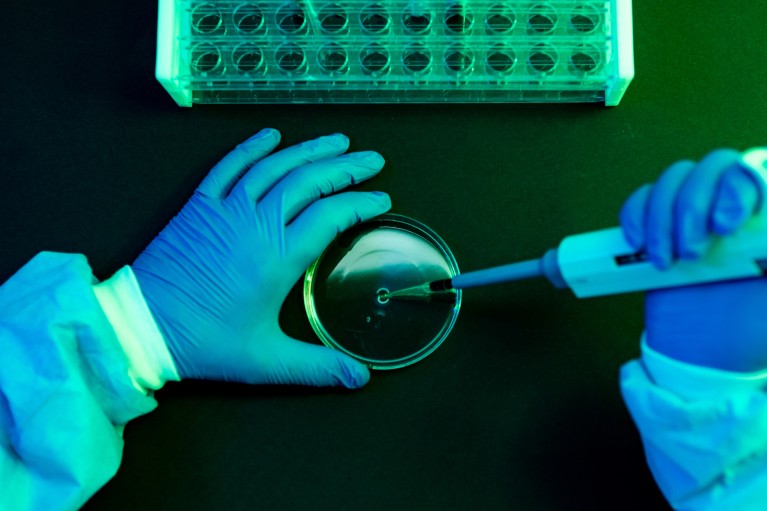 Drug repurposing
Osaka-based Towa Pharmaceutical is adopting a novel approach to test launched products for efficacy for treating other conditions. Typically, such testing involves looking for pharmacological effects in animals, but the extrapolation to human disease is always uncertain.
"Instead, we're using induced pluripotent stem cells to explore drug potential and confirm efficacy, which gives us an advantage in both speed and success rate," says Towa President Itsuro Yoshida. "Some of these repositioned drugs are already under development."
Towa researchers are hoping to accelerate the drug-repositioning process by using induced pluripotent stem (iPS) cells, a Japanese discovery that allows stem cells recovered from patients to be reprogrammed into many different cell types.
"Using our iPS-based drug-repositioning platform, we hope to bring new drugs to market as a beacon of hope for those people who are suffering without remedy, particularly in diseases of the central nervous system where unmet medical needs are high," says Senior Operating Officer Osamu Uchikawa.
"We're investigating the use of the drug bromocriptine for treating familial Alzheimer's disease. This follows a successful programme of co-development with Kyoto University's Center for iPS Cell Research and Application, using iPS cells derived from a patient with the disease," says Uchikawa. "Bromocriptine has many existing uses, including restraining excessive secretion of prolactin and growth hormone, as well as being used to improve the conditions of Parkinson's disease. For Alzheimer's, we're looking to prevent the worsening of cognitive function and behavioural and psychological symptoms."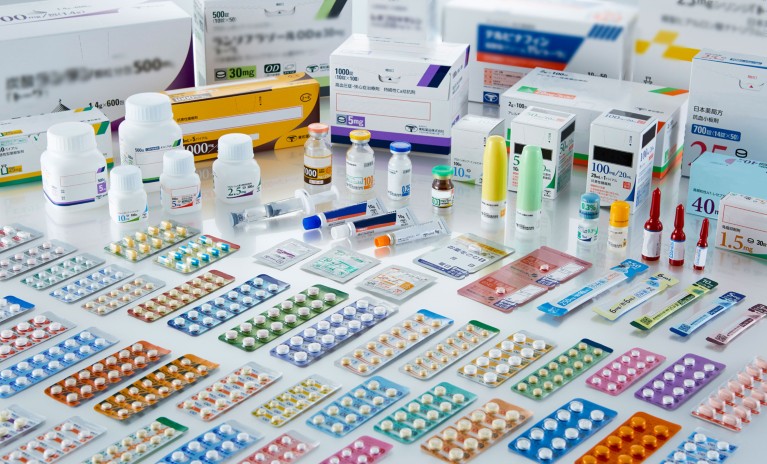 Pre-symptomatic Testing
Another area where Towa is innovating is in disease testing. Usually, patients are diagnosed with diseases when they start displaying symptoms. But if we could catch conditions before they manifest themselves, that would lead to higher treatment success rates and better quality of life. Through its subsidiary company, Protosera, Towa has initiated a health-testing service in Osaka to screen disease risk based on markers in blood samples.
"Protosera is developing risk markers for various diseases in addition to the well-established markers for colorectal cancer," says Hidehisa Tachiki, general manager of scientific research and business development and executive vice president of Protosera. "Our test offering will soon include testing for pancreatic cancer, biliary tract cancer, dementia and rheumatoid arthritis, among others, developed using Protosera's proprietary Blotchip-MS blood peptide analysis technique."
Peptide biomarker detection is traditionally performed using gel electrophoresis, a time-consuming, sequential process that separates proteins in the blood. The Blotchip-MS method is based on gel electrophoresis and a laser-based mass-spectrometry method that uses a chip developed by Protosera to quickly process large numbers of samples, enabling fast peptidome analysis and the simultaneous measurement of multiple peptide markers.
"We used this technique to develop a kit for testing for colorectal cancer risk. It's a blood-based analysis that does not require dietary restrictions or faecal sampling," says Tachiki. "We're focusing on the development of new testing techniques for diseases with poor diagnosis options, and to contribute to improving treatment outcomes through health maintenance and early detection, particularly for cancer."
Towa is now participating in a joint research project with the Osaka International Cancer Institute to identify biomarkers related to the onset of adult T-cell leukemia and lymphoma and to develop related testing techniques. It has also opened a dedicated research and development facility in the Open Innovation Laboratory of the National Cerebral and Cardiovascular Center in Osaka. So far, Towa has been collecting medical data to investigate the potential dementia-prevention effect of taxifolin, a compound derived from plants.
In 2022, the company opened another R&D facility in the KENTO Innovation Park NK Building in Osaka, to which the R&D facilities of Protosera have been relocated. Towa is now considering conducting a cohort study in KENTO, leveraging Protosera's technology for detecting biomarkers.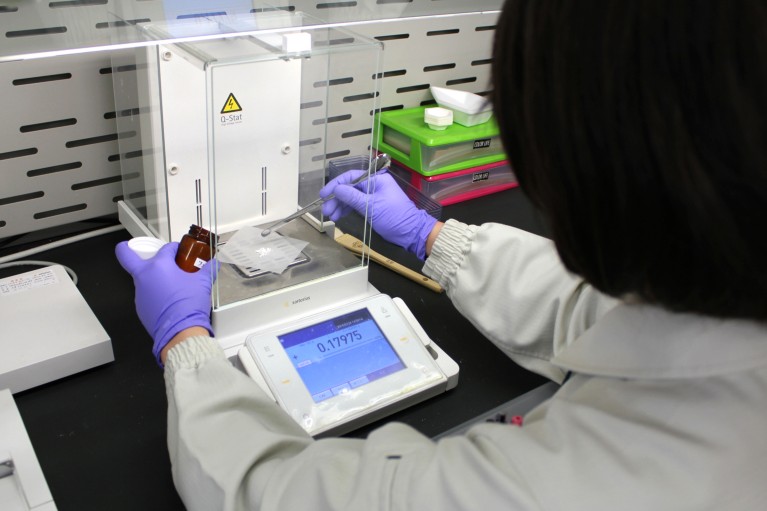 Continual improvement
These two examples of innovation are reflections of Towa's philosophy of continually improving patient care. "We'll continue to take on bold scientific challenges in new fields beyond existing frameworks, such as drug repositioning through iPS drug discovery and the development of new tests for disease risk," says Yoshida. «In this way, we will enhance our contribution to quality of life and healthy life expectancy by providing products and services for every condition, whether in health, pre-symptomatic disease or disease.»
Towa is continuously seeking to enhance both its manufacturing processes and product quality. In its production facilities, it is developing an asymmetric synthesis reaction method and continuous-flow synthesis for better manufacturing stability. The company is also pioneering formulation technologies such as orally disintegrating tablets that are easier for patients to take than conventional pills but are hard enough to be subjected to the same processing treatment during manufacturing.
"We apply the latest technologies to improve the quality of our products," says Yoshida. "And we're constantly upgrading the products by enhancing our facilities and equipment, while strengthening and streamlining our R&D functions."
---
*This article was produced by Natural Research Custom Media and Towa Pharmaceutical.
See the original article here.